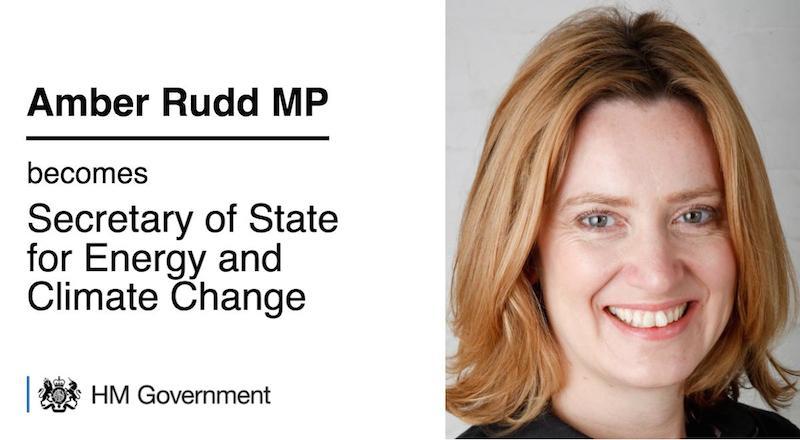 "I want to unleash a new solar revolution – we have a million people living under roofs with solar panels and that number needs to increase," (source)
Britain is not the least green country in Europe, It has added impressive wind power plants like the London Array (630 WM). It brought 1.3 GW of new wind power capacity online during 2014. Now with Amber Rudd in office it seems it will accelerate it's solar capacity.
The UK has recently lost it's access to possible Falkland reserves, and has had trouble with its North Sea gas and oil supply (it is running out). It has allowed the US to supply gas and is now (possibly in return) making way for fracking to happen, against strong local opposition.
We hope that in spite of the harsh attitude of the Tories, who are selling out to the fossil fuel based private sector, we will see more renewables, which will ultimately change the financial dynamics so as to enable acceleration towards 100% and maybe 1000% renewables. Start the avelanche!