Tulip Oil wants to drill for gas on Terschelling. The 'republican' wing of government, which is in power with the labour party, is set on making that happen, and using every tactic to leave open the possiblity.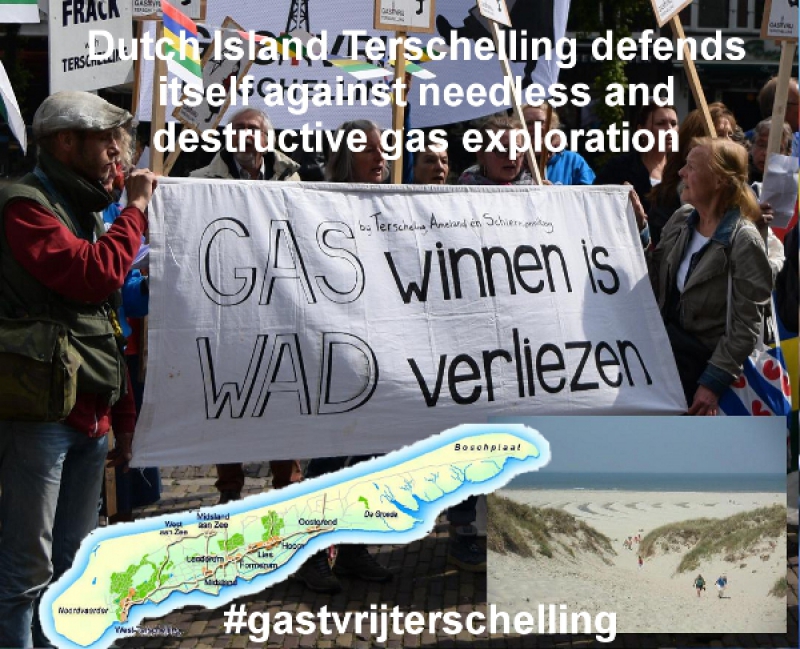 So the citizen of the beautifull island are protesting in The Hague (here is their website gastvrijterschelling) and we joined them. The protest coincides with a general meeting  about energy in which the minister Kamp can be challenged on his policy to push for gas, fracking and other irresponsible plans. On the positive side he informed the attendees that he will postpone granting the lisence to Tulip Oil until 2016.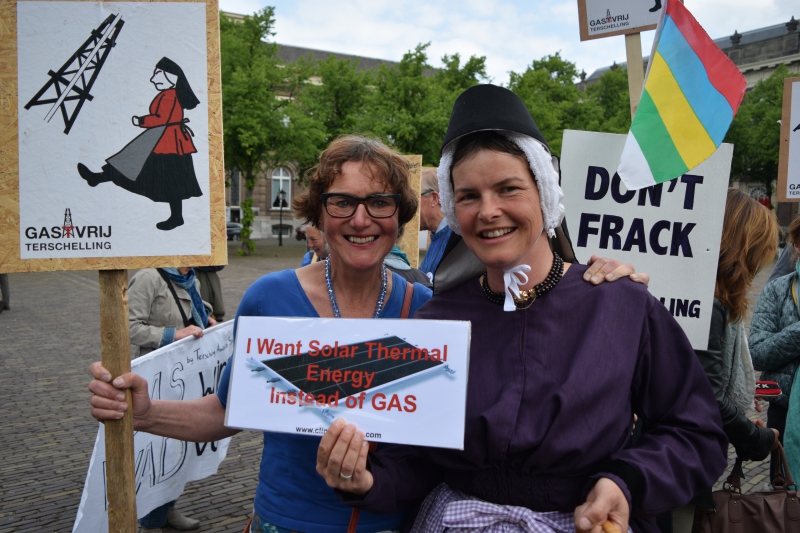 Henk Kamp does however misrepresent the truth when he says that the explorative license doesn't mean actuall drilling will take place. It is up to Tulip Oil to decide to go ahead if the test drilling is promising, and then it is too late to stop them.  When it came to fracking activity the same strategy was used 'just let them see if there is any gas'. The present delay is due to a change in the mining laws that was forced explicitly to delay or halt fracking and gas drilling.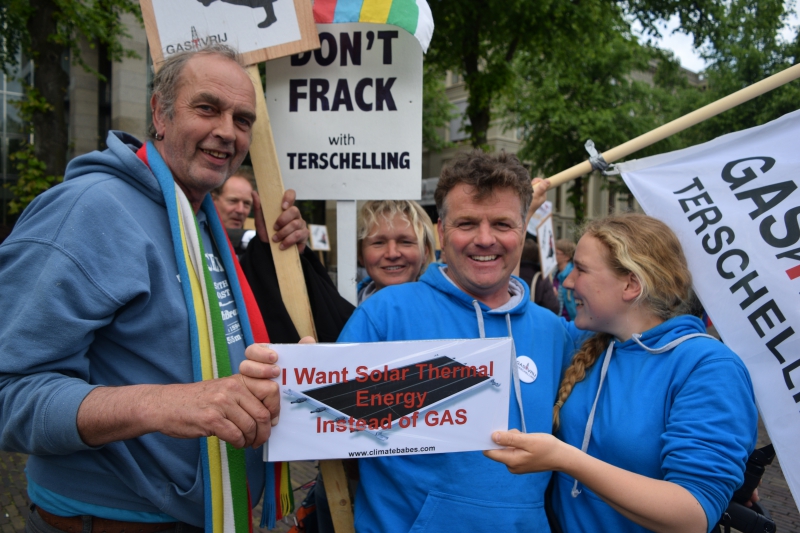 It is not necessary to drill for more gas in Holland, it is possible to cover heat needs with solar, wind and other technologies. Importing gas out of Russia is also in the pipeline, for that purpose a special nitrogen plant is being constructed (because russian gas is more energy dense than what dutch stoves are used to).
Holland is still in the grip of people that want to make it a gas hub, let it burn coal for neighboring countries, burn wood from Canada with heavy subsidies  We're the country of Shell that wants to drill in the Arctic. It is a shame and a burden on our health, decency and future.